The following is from Save Your Ass Long Ear Rescue:
Need A Long Eared Valentine?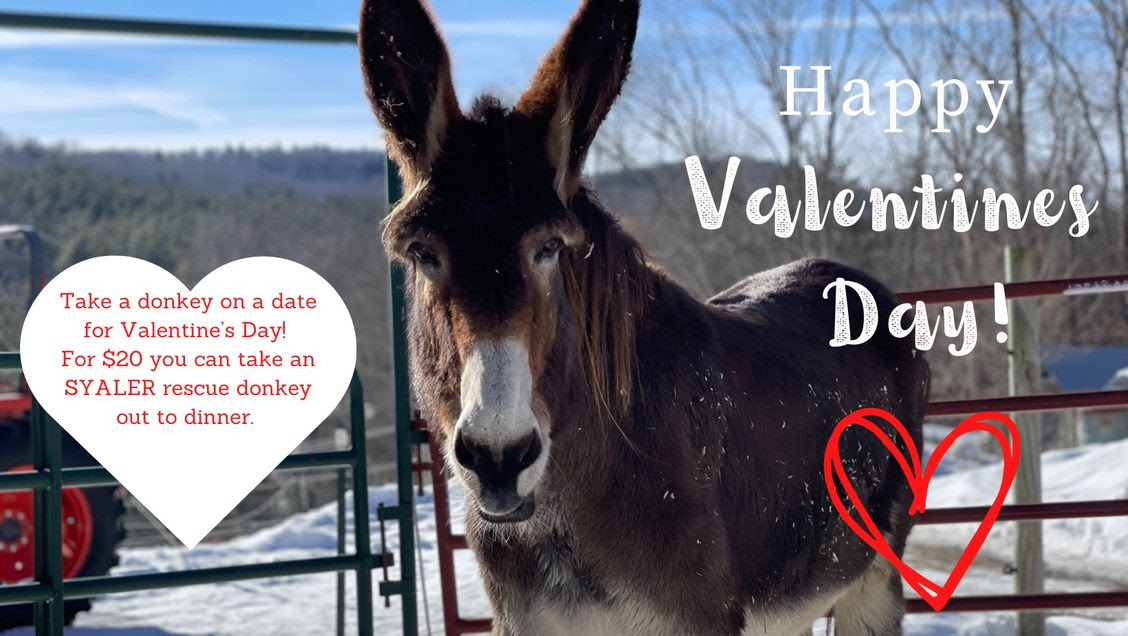 Let's give some love to the rescues this Valentine's Day! All the long ears at SYA are looking for you to be their date on Valentines Day!
It costs $20 a day to shelter and feed one rescue donkey. With a $20 donation you can take one long ear of your choosing on a donkey date day! Thank you for being their date on a day where they don't have their own home yet. Because of you and your support they will soon!
Thank you for your help and support to get the long ears this far, we couldn't do it without you! We hope your day is filled with love and donkey hugs. ❤️
Love,
The SYA Crew and all the animals! Paloma, Bunny, Apollo, Athena, Benjamin, Finley, Fern and Stephen.
2023 Calendars are 20% off now through the end of February.