The following is from the American Wild Horse Campaign:
We've got a lot to share with you in this week's edition of eNews, including an opportunity for you to speak up on behalf of captured wild horses and burros suffering in holding facilities, an article discussing a fascinating new study into the history of horses in North America, and an invitation to a fun-filled day at Montgomery Creek Ranch!
Read on to learn more! >>
Tell the DOI and BLM: Address Violations in Wild Horse and Burro Holding Facilities
Under a directive from Congress, the Bureau of Land Management (BLM) has been conducting various animal welfare assessments at holding facilities across the West. These internal reviews show widespread violations including understaffing, lack of timely vaccination of captured horses brought into confinement, inaccurate and inadequate recordkeeping, inadequate access to hay and/or water for all horses, horses in poor body condition, and issues related to construction and maintenance. With more than 62,000 wild horses and burros currently incarcerated in these facilities we urge you to write to the Secretary of the Interior and the Director of the BLM and demand change today!
Indigenous groups in the American West lived alongside horses by the early 1600s, study finds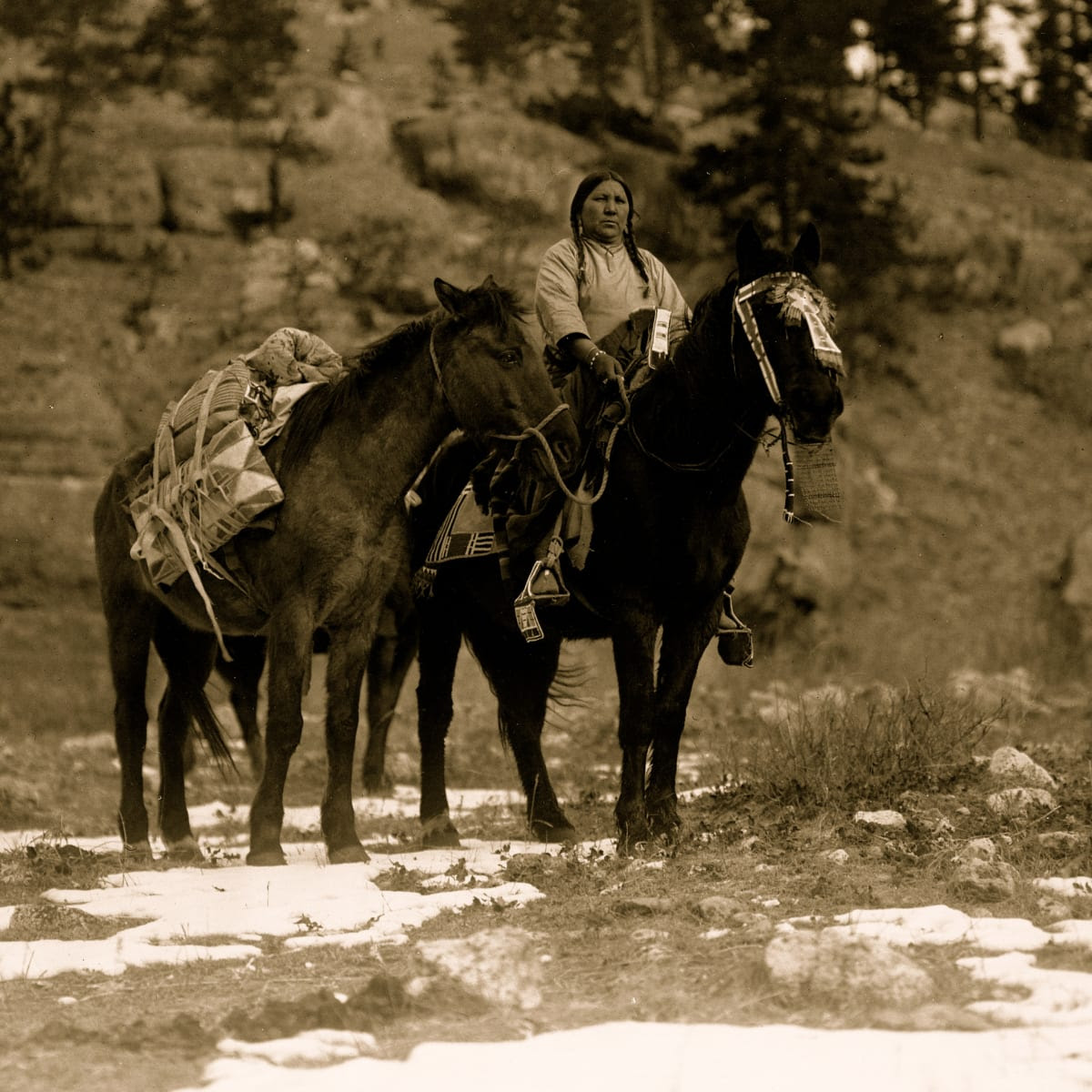 Photo: Buyenlarge/Getty Images
A new study published last week in the journal Science, finds that horses of European descent had been integrated into indigenous cultures across western North America long before the arrival of Europeans in that region. The study found that the horses were present in the American West and Southwest several decades before the Pueblo Revolt of 1680 – when allied Indigenous groups pushed Spanish colonizers out of New Mexico. Read more on the fascinating results below!
You're Invited to a Day at Montgomery Creek Ranch!
On Saturday, April 15, AWHC Board President Ellie Phipps Price, her husband Chris and their team will open the gates of their private sanctuary and adoption center, Montgomery Creek Ranch for a fun-filled day!
Tour the 2,000-acre sanctuary in off-road vehicles to experience the beauty of 200 wild horses roaming free and hear their stories;
Meet and greet with the friendly crew of wild burros from Arizona;
Watch a training session with one of MCR's young mustangs;
Enjoy a delicious lunch… and more!
Thanks for reading. And thank you for continuing to stand up for our cherished wild horses and burros!
— AWHC Team