7-24-21
"Hmmmm….this feels REALLY good, Spuds!"
"This looks promising…another adventure!"
"Now we are both shed out, clean and ready for our
adventure, Augie!"
"Oh, look, Spuds! It's Wrangler & Chasity! Oats
around…LOL!!"
"It's Mirage and Francis, Augie…more oats…YAY!!!
"Francis sure is PURDY, Augie!
"Still got that crush…eh, Spuds!"
"Nice to have Robin with us this time!" Are we going to get a trim?
It looks like Dean, Augie!"
"No, Spuds, maybe a bath at this Bath House?"
"This boardwalk is kinda tricky, Augie!"
"How about a haircut at the Barbershop, Spuds?"
"No, thank you, Augie! I had one last week!"
"Ah, what have we here, Spuds?
"Don't ask, Augie! I think this is the Undertaker!"
"Oh, this is easy as pie, Augie!"
"Yeah, Yeah, Spuds!"
"Oats and a pat on the head is ALWAYS good, Augie!"
"I would agree, Spuds!"
"HMMM…sheet on the boardwalk, Augie!"
"No sweat, Spuds! We're at the WILD ASS SALOON…
wanna drink, Spuds?"
"No? Well let's just head around the corner then, Spuds!"
 "Under and around a hitch rail?…that's new, Augie!"
"Time for the oats reward again, Spuds!"
"Hey, what about me, Augie?"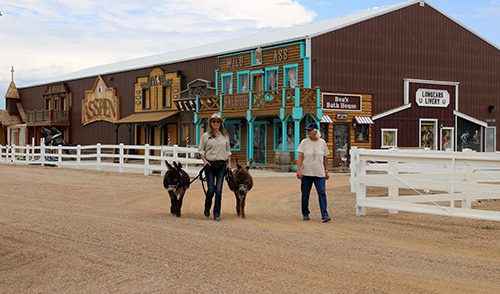 "Did you see the sign, Spuds? We are now leaving ASSPEN!"
"It was another GREAT ADVENTURE, Augie!
So many things to see!"
"Agreed! Too bad we have to go home now, Spuds!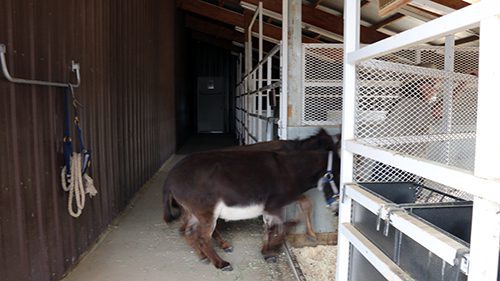 "Oh, well! Jump right into the stall for more OATS, Augie!"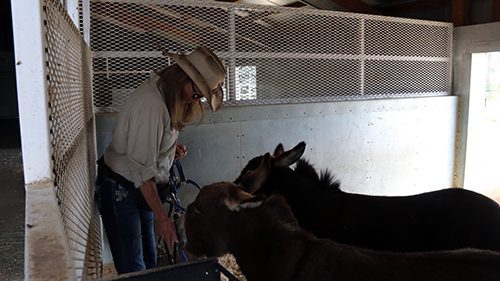 "Oats and a nap…sounds good, Spuds!"