We Started with 4 and Baby Made 5!!
The following is from All About Equine Animal Rescue: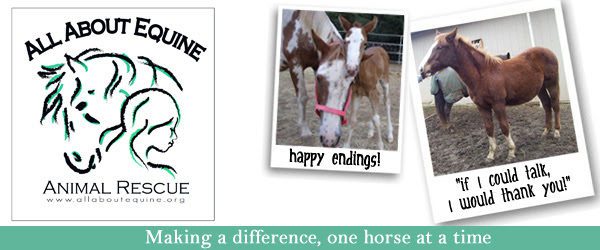 Let's Deck the Stalls with Boughs of Plenty for 2018
13 Days Left, Onyx, Whisper and Annie!
Last January, AAE learned of a call for help with 20 some horses that had been removed from the range in Nevada.  These were Virginia Range wild horses that were removed by the Nevada Department of Agriculture (NDOA).  The NDOA manages the horses that are on state lands.
In short, the NDOA has authority to remove horses that present a clear and continuing danger to motorists after failed relocation attempts.  Sadly, this group of horses had crossed the highway too many times and presented a threat to motorists.  The Virginia Range Sanctuary (VRS) works tirelessly to protect and advocated for the wild horses, and when they are removed, this amazing group works diligently to place the horses in forever homes.  When forever homes can't be found, they look to other organizations to continue their work.