Sometimes Good Things Take Time
The following is from All About Equine Animal Rescue: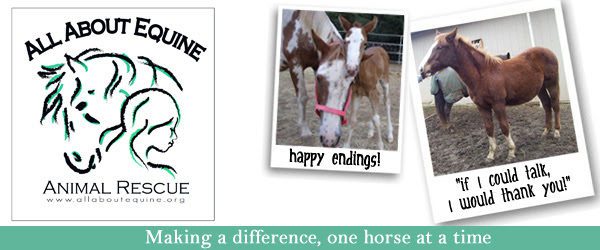 Let's Deck the Stalls with Boughs of Plenty for 2018
14 Days Left, Lilly!
Sometimes good things take time.  AAE is committed to providing sanctuary to all horses we take in until a forever home can be found.  Like fine wine, Lilly's adoption took time.  Lilly had been at AAE longer than any non-program horse.  She was one of the 2011 November Rescue Miracle horses rescued from the Nevada feedlot by Stinkin' Rose Ranch.  She came to AAE in March 2012.
Lilly was untouchable and extremely fearful upon arrival.