Sometimes You Have to Say Good-Bye!
The following is from All About Equine Animal Rescue: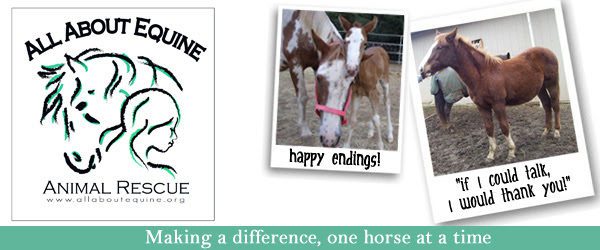 Let's Deck the Stalls with Boughs of Plenty for 2018
19 Days Left, Banjo!
Banjo, we said goodbye to another long timer at AAE
Banjo was relinquished by his owner in January 2014 after his owner developed health issues. He shared a pasture with another horse for 12 years, and he was very protective of his pasture-mate, much to his detriment.
Banjo had a very sweet side, but he also tested his handler, and displayed some naughty stud-like behavior. He was fearful of ropes, and he would challenged his handler when approached with one. We were told he was used as a child's riding horse (hard to imagine) 12 years prior.