From No Future to Forever Loved! Your Support Made a Difference!
The following is from All About Equine Animal Rescue: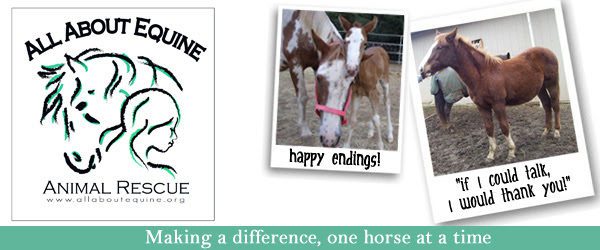 Let's Deck the Stalls with Boughs of Plenty for 2018
20 Days Left, Maci
Maci arrived at All About Equine Animal Rescue, Inc. on September 4th, 2015.  She was one of four horses that came to AAE as part of a collaborative rescue effort in Fallon, NV that saved 56 horses at auction from purchase by a slaughter buyer.  Maci was a two year old, and the rest of the foursome included two yearlings, Bailey and Mazie, and Jolene, an older, experienced mare.  Maci, Bailey, and Mazie were not halterable when they arrived.