By Meredith Hodges
After discussing this with my veterinarian, Greg Farrand from Fort Collins, Colorado, we both agree that since horses, mules and donkeys are all equines, it would be difficult to make any distinction among these three types of animals with regard to their vital signs: pulse respiration and temperature. They would all fall within the designated ranges below that are excerpted from my book, "A Guide to Raising & Showing Equines." The only real differences would be with regard to each individual equine and not among groups of equines. There has not been any credible scientific study to be able to differentiate the different types of equine groups in this manner and I would venture to guess that it would be the same with all equines, including zebras and hybrids. Therefore, I believe that citing the vital signs ranges would be appropriate, but not citing medians (modals).
Daytime rectal temp mule foal/yearling 37.5C-38.5C normal range
Pulse at rest – adult mule; normal 26-40
Pulse at rest foals 2-4 weeks; normal range 70-90
Pulse at rest mule 6-12 months; normal range 45-60
Pulse at rest mule 2-3 years; 40-50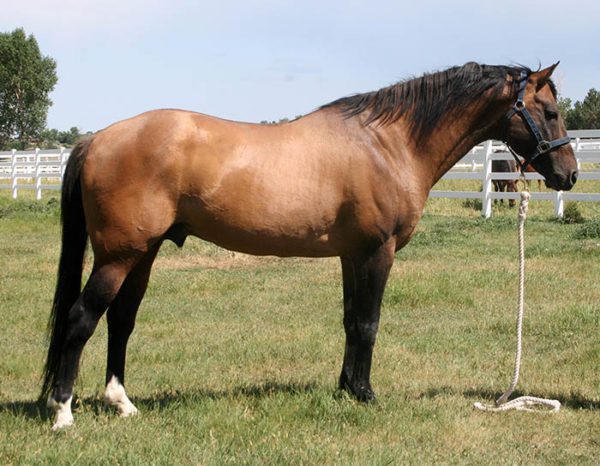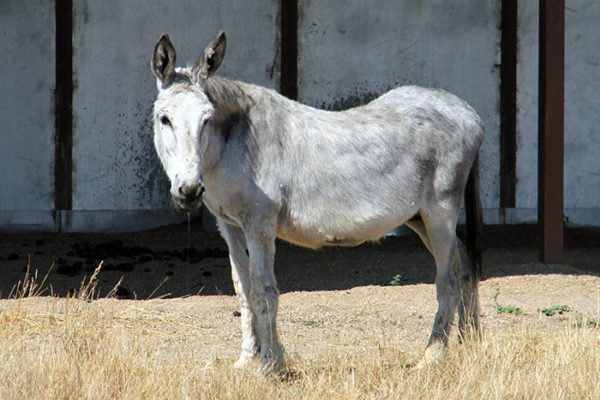 Actual differences would be as follows:
Horse
Reactive-Flight reflex
Fragile health
More bulk musculature
(like a weight lifter)
Awkward on uneven ground
Round platter-type hooves
Longer slope to shoulders and hips
Limited stamina
Energy waster
Forgets what he learns
More reactive than intelligent
Neigh – exhale
64 chromosomes
Self-preservation not strong
Tolerant of humans
Expensive to maintain
Can have excessive vet bills
Constant hoof management needed
Cannot see their hind feet
Can only kick forward and Backwards
Colors strictly defined within the breeds
Mature at six years
Will fight if entangled
Low level training goes quickly,
but not necessarily remembered
Upper level training improves
generally at the same rate
Mule
Thinking & Reactive-freeze/flight reflexes
Tougher/more resistant to parasites
and disease
Predominantly smooth muscle with
some bulk (combination of
smooth & bulk muscle)
More sure-footed than a horse
Oval, narrow, more upright hoof
structure than a horse
Steeper shoulders and hips than horses
Incredible stamina
Energy conserver
Remembers everything he learns
Very intelligent
Neigh-bray or combination
thereof – inhale and exhale
Generally 63 chromosomes
Strong sense of self preservation
Suspicious, but very
affectionate toward humans
Cheaper to keep – more durable
Fewer vet bills
Tougher hooves – less management
Can see their hind feet
Can kick, forward,
backwards and sideways
More variations in color
contributed by both parents
Mature at eight years
Will wait to be rescued if entangled
Low level training take more time
Upper level training goes faster
Donkey
Thinking equine-freeze reflex
Same as a mule (genetic contribution)
Predominantly smooth muscle
Most sure-footed
Oval, narrow, more upright
hoof structure than a mule
Steeper shoulders
and hips than  a mule
Virtually intolerant to stress
Most energy conserver
Remembers, but only
complies when he wants to
Most intelligent
Bray-inhale and exhale
62 chromosomes
Ultimate sense of
self-preservation
Generally, very affectionate
toward humans
Cheapest to keep – very durable
Least number of vet bills
Toughest hooves – least
management needed
Can see their hind feet
Same as the mule
Less variations in
color than the mule
Mature at eight years
Will break loose or wait
to be rescued if entangled
Low level training takes
the most time
Not necessarily interested
in upper level training
To learn more about Meredith Hodges and her comprehensive all-breed equine training program, visit LuckyThreeRanch.com or call 1-800-816-7566. Check out her children's website at JasperTheMule.com. Also, find Meredith on Facebook, YouTube and Twitter.
© 2014, 2016, 2019, 2021, 2022 Lucky Three Ranch, Inc. All Rights Reserved.