"It's a beautiful Fall day, Augie! Where do you think we are we going this time?"
"Maybe I shouldn't have asked!"
"It wasn't really THAT bad, was it, Spuds?!"
"Hey, Spuds, come look in here! It's pretty cool!"
"Has she finally lost her mind, Augie?! We can't fit in there!"
"It's okay Fellas! We aren't really going to try to climb in there! I was just kidding!"
"Guess the joke was on us this time, eh Augie?…Hmmmm…what's this?"
"THIS is a big ditch full of water with a floating culvert, Spuds!"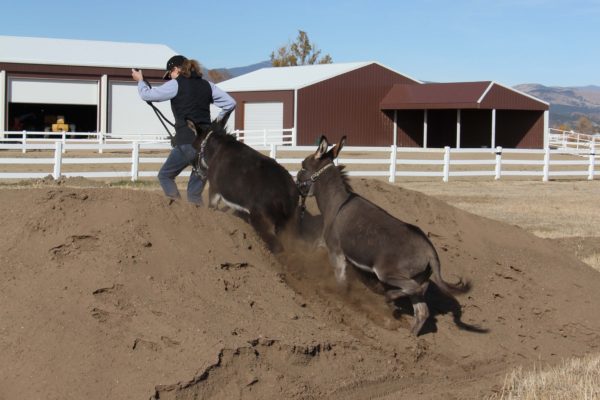 "Oh fun!…Another mountain! I'm get to go first this time, Augie!"
"Boy, are these guys BIG, Augie! They are all really nice though!"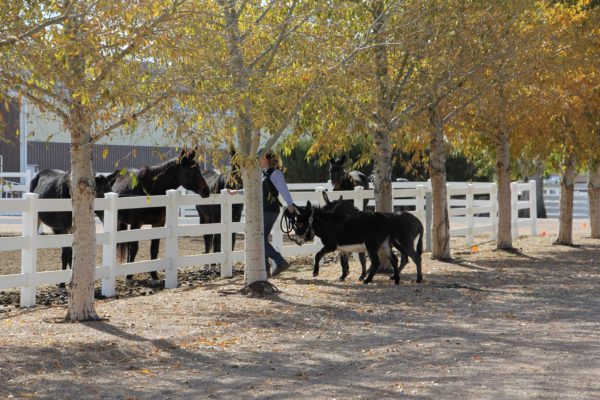 "Oh good, we get to see even more of our BIG friends, Spuds!"
"Where are we headed now, Augie!"
"It looks like we have some gate-training going on here, Spuds!"
"Remember to stand quietly while she shuts the gate, Augie!"
"She's really proud of this new bathroom they are building, Spuds, so be sure to seem interested so you don't hurt her feelings!"
"Okay, I'm in Augie, but I am also ready to exit stage right!"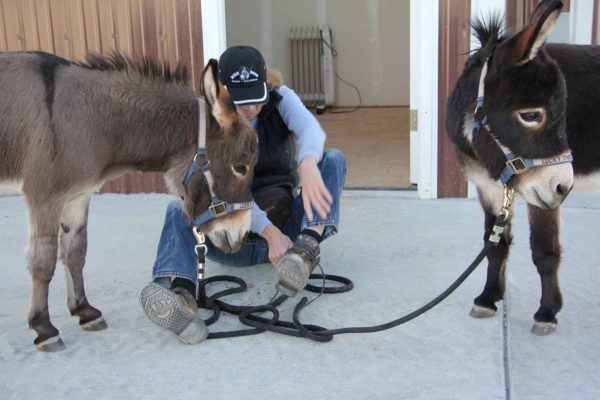 "Wait a second, You Guys, I have a rock in my shoe!"
"Wait, Spuds, Mom has a rock in her shoe!"
"Isn't this a cool statue, Spuds?"
"Yeah, that one was cool, but this one is my favorite, Augie!"
"Hey, Spuds! This one is just our size!!!"
"More gate training and we're home again! What a great time we had on such a gorgeous Fall day!
To learn more about Meredith Hodges and her comprehensive all-breed equine training program, visit LuckyThreeRanch.com or call 1-800-816-7566. Check out her children's website at JasperTheMule.com.Also, find Meredith on Facebook, YouTube and Twitter.
© 2016, 2017, 2021, 2023 Lucky Three Ranch, Inc. All Rights Reserved.