Reba's life has now come full circle!
The following is from All About Equine Animal Rescue: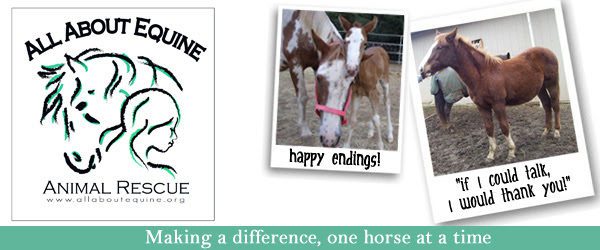 Let's Deck the Stalls with Boughs of Plenty for 2018
 9 Days Left, Reba!
Reba and her adult filly came to AAE after the death of her owner.  Subsequently, family was not able to provide for them.  Reba's daughter was adopted some time ago.
Reba was an amazing senior mare that we had hoped to utilize as a program horse at AAE. However, she has challenge after challenge as a "herd" horse at AAE. We make ongoing adjustments to try to keep her happy and healthy! Ultimately, Reba was not happy.  We needed to make that right.