Give the Gift of a Horse Sponsorship! Our Horses Need You!
The following is from All About Equine Animal Rescue: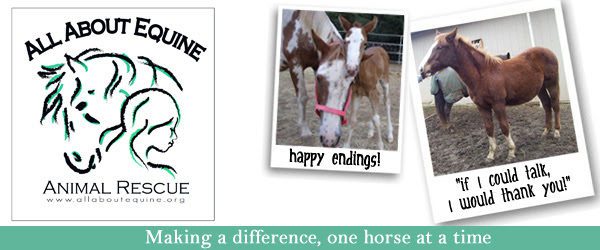 Let's Deck the Stalls with Boughs of Plenty for 2018
 8 Days Left, Maya!
Maya is a beautiful 12-14 yr old mare that was rescued by her former owner from extreme neglect and abuse. She came to AAE at the end of September 2016 when her owner was diagnosed with stage 4 breast cancer and would no longer be able to care for Maya or work with her due to illness, and terminal prognosis.
Not having a place for Maya to go, Maya's owner and daughter tried to rehome her via a Craigslist ad that turned into a pretty scary experience. Maya generated A LOT of interest, but all from backyard breeders, trainers looking for a resale project, and someone even wanted to make her a dancing horse. Her owner felt she deserved a forever home with someone who would LOVE her, not breed her or "train" her to resell at a profit. They contacted AAE and over a few months a place became available and the owner made plans to get Maya from the California, Oregon border to AAE.