"ORPHAN ALLEY" IS FILLING UP – WE STILL NEED MORE HELP!
The following is from Chilly Pepper – Miracle Mustang:
THANK YOU – Y'all saved another 9 orphans, plus "Wire cut" and Sidny". (Yes she spells it that way.)
I have now have 18 sitting in front of me, waiting to be vetted and taken home . (12 babies, 1 old pony, 1 mare, 4 big wild geldings).
We still need more help to get these horses vetted tomorrow, and the beautiful Sidny needs xrays. She is in pain and we need the vet to assess her and make sure she is ok. Her knees are in absolutely horrific condition. "Wire Cut", aka MACY also needs extra vet care. At this moment she is covered in Hives. Several of the others are limping badly and also need extra vetting. These kids are in rough shape.
We need to buy more milk, grain, hay etc. & pay for transporting, etc. etc.
Thankfully all the horses are paid for and the Fabulous Four have their Coggins already drawn and paid for.
Sadly, each group that comes in is thinner than the rest. Some of the local ranchers told me they have even sold their cattle due to the fact there is little to no feed out there. The change in these babies from the last group is tremendous. They are exhausted, skinny and many are extremely sore and barely moving.
Please help us get what we need to provide the best rehab and care for these precious kids. You "saved them", so now the real work can begin.
It is simply "THAT TIME OF YEAR" when we have to ask for help almost daily. You can see whose lives you are saving and y'all know where your money goes. THANK YOU for saving the TERRIFIC TEN, but now we need to save these babies and I have to commit asap! PLEASE DONATE NOW AND HELP US SAVE THESE PRECIOUS SOULS! LET'S GIVE THEM SOMETHING TO CELEBRATE THIS 4TH OF JULY WEEKEND. FREEDOM AND LIFE!!
Again, we are on the front line and have to save them now. You don't get to choose "how many". It's ALL OR NOTHING!! Thank you for helping us continue saving lives.
These horses and the babies need help now!
Thank you.
My sad little pony shown below.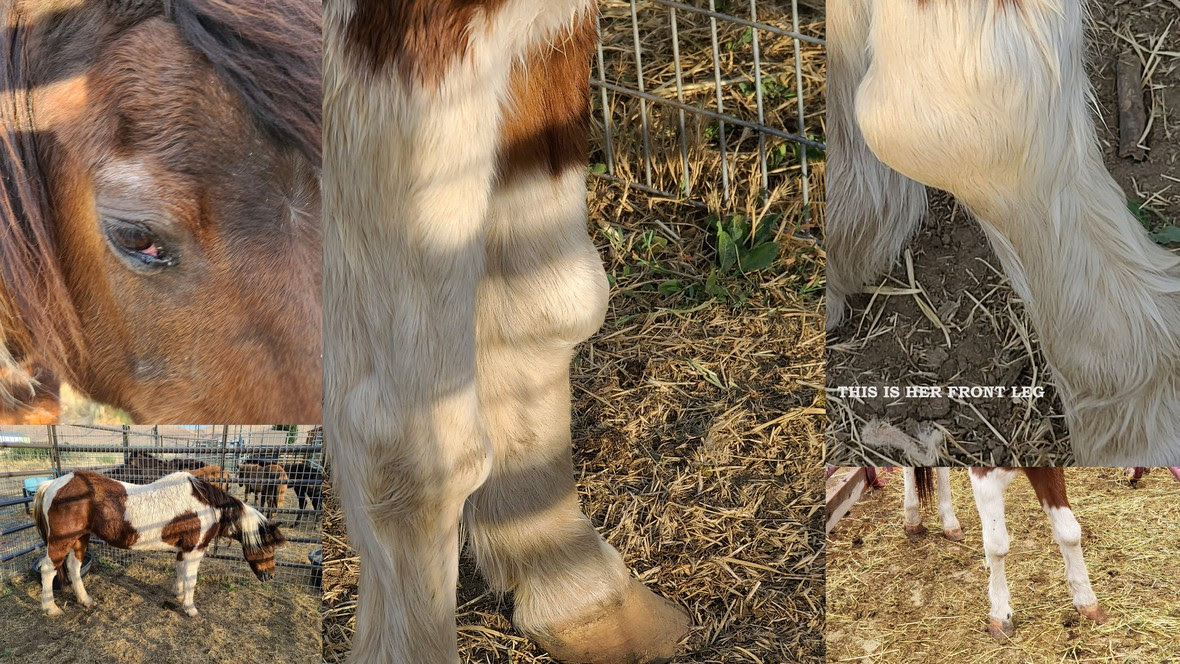 IF YOU WOULD LIKE TO KEEP HELPING US SAVE MORE LIVES, YOU CAN GO TO:
You can go to gofundme 
You can go to Paypal
if you would like to help these horses.
->You can donate via check at: (PLEASE NOTE NEW PO BOX #)
Chilly Pepper – Miracle Mustang,
PO Box # 233
Golconda, NV 89414
You can also donate via credit card by calling Palomino at 530-339-1458.
NO MATTER HOW BIG OR HOW SMALL – WE SAVE THEM ALL!
SAVING GOD'S CRITTERS – FOUR FEET AT A TIME
Chilly Pepper – Miracle Mustang, WIN Project – Rescue & Rehab
We are now part of the WIN Organization
WIN (WILD HORSES IN NEED) is a 501c3 IRS EIN 55-0882407_
If there are ever funds left over from the cost of the rescue itself, the monies are used to feed, vet, care for and provide shelter and proper fencing for the animals once they are saved.