So what do you do together when it's snowing outside? Roll looked like he was wearing SNOW boots when he first came into the tack barn. So, first we had to remove all of the icicles, but I had to be very careful because they don't exactly come off easily. Roll let me know when I tugged too hard on the shedding blade and suggested that I warm them with my hand before I pulled! Good plan!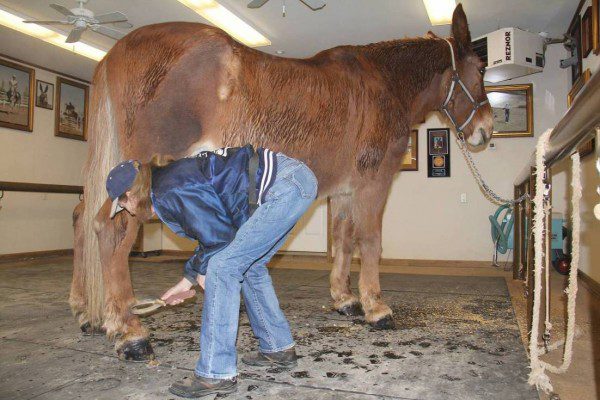 By the time I got to the back end, they had all melted!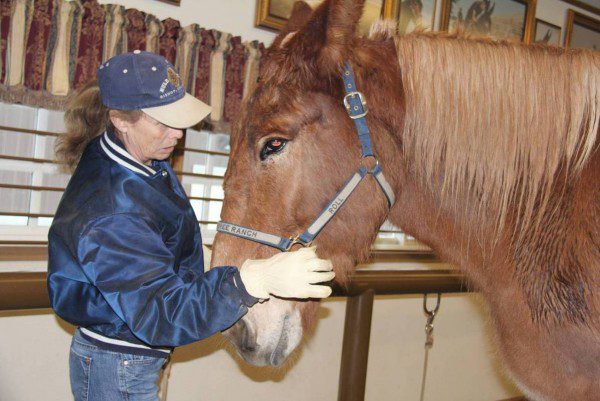 We then decided to mess around with halters. Roll much prefers the fit and action of his nylon halter…and, it's comfortable to wear!
The snugger fit allows him to feel the tug on the halter almost immediately and he can then comply promptly and without fear of reprisal. His ears indicate he is concentrating on stepping back with the slightest indication.
The fit and action on a rope halter is much different and it takes Roll a minute to figure out what I am asking. Note his questioning and confused look!
The halter puts uneven pressure across Roll's face and he doesn't seem to be confident about what to do…" Would you like me to stretch or just take a step forward?"
Because we have worked solely in the nylon halter except for the demonstration with the rope halter, he is happy to stand quietly and wait for me…no pain, no fear!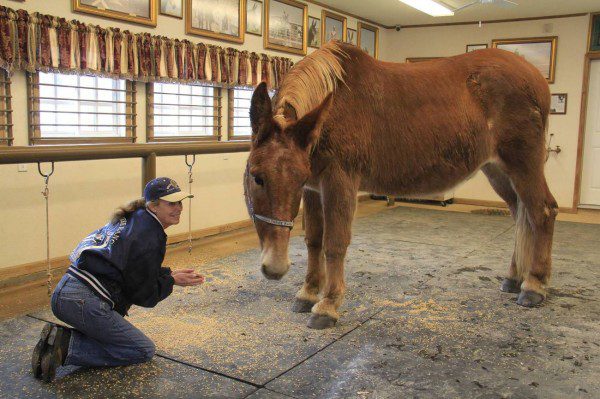 Even when we were interrupted by a loud noise, Roll remained engaged in his stretching activity. We both just turned our heads calmly to the side to see what it was!
…and then we resumed our stretching exercise in a sea of oats!
Making our way back to the paddock, Roll happily matched me stride for stride, staying in balance with good equine posture!