The following is from Save Your Ass Long Ear Rescue:

Save Your Ass Needs A Forever Home
After graciously housing the rescue for over 15 years Ann and Jeff are ready to have their property back and enjoy a peaceful retirement together. We have also outgrown our home and need more space so that the rescue can stretch its legs and expand. If you own a property or know of someone who may have the perfect fit.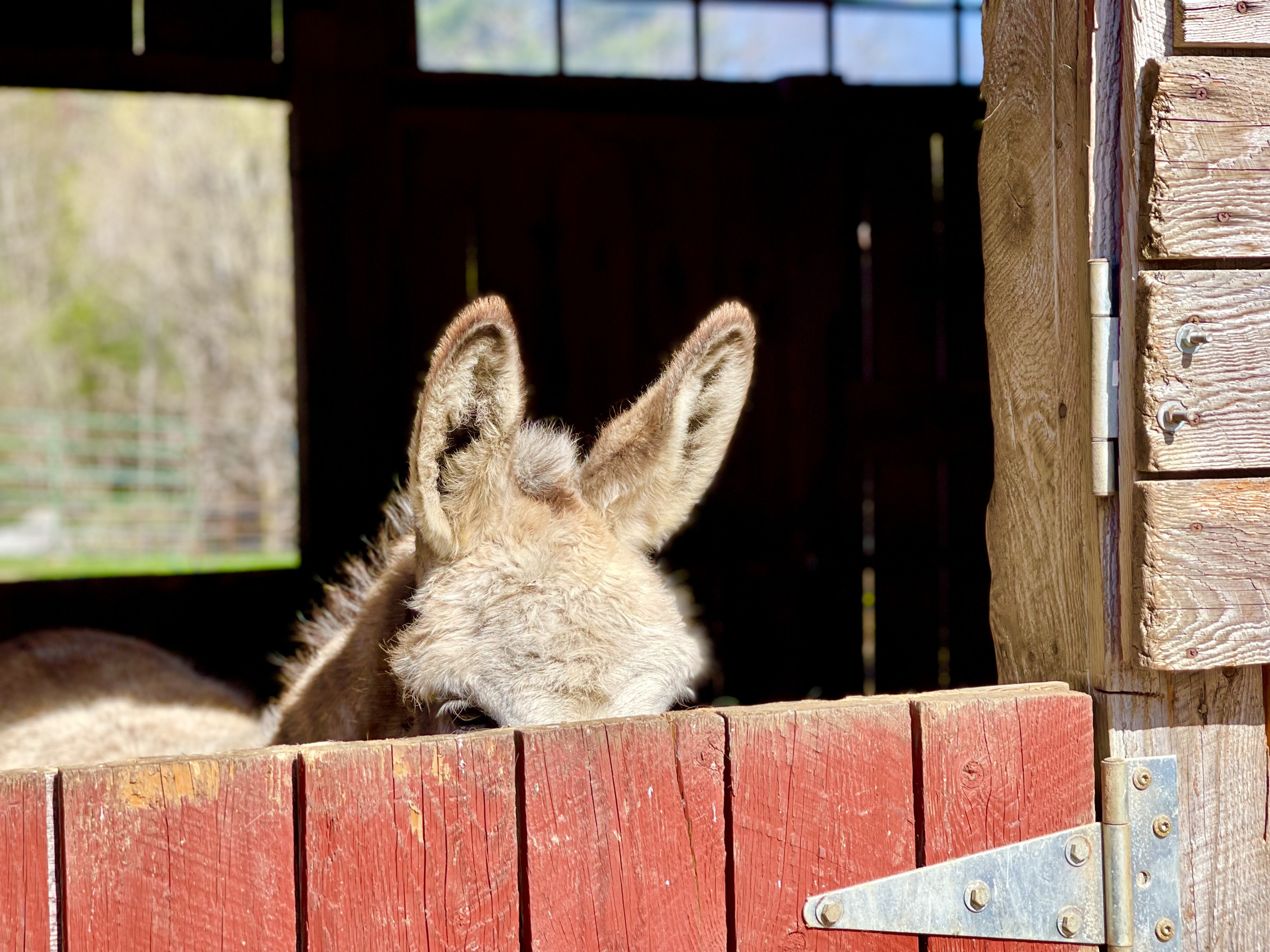 What's New At The Rescue?
We have a full house right now of rescues and are currently housing 15 equines, and have quite the waiting list to come in. It's very important to us to keep a manageable amount of animals as to not take on more than we can care for physically and financially. That being said there are always the unexpected vet bills and animals who come in with unknown behavioral issues that need training. Right now we have 3 animals in training with us that need some help before they're able to be adopted.
If you'd like to read more about their stories and see who's available you can do so by clicking below.
Save The Date!
June 3rd we are having an Open House from 11am-4pm. We will have light refreshments, snacks and our kissing booth will be set up with a long ear or two for smooching.
You can RSVP through our Facebook page under the events tab.
Our address is 23 Saw Mill Rd South Acworth NH 03607
Hope to see you there!
Bringing home donkeys for the first time can feel daunting. But we're here to give you all the info you need on bringing home your first pair of donkeys.