What Will the Future Hold for this Kind-Eyed Mustang?
The following is from All About Equine Animal Rescue: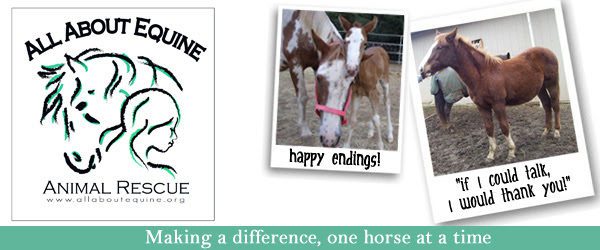 Let's Deck the Stalls with Boughs of Plenty for 2018
22 Days Left, Our handsome Ford!
The DreamCatcher connection continues…  

A handsome lil, young, gray gelding came to AAE after a failed attempt in a gentling program.  He landed at AAE for a layover in transportation with two other somewhat overwhelmingly dominant geldings as they were making their way back to DreamCatcher.  He seemed to find himself unwittingly between the antics of the other two, and the poor guy couldn't seem to catch a break.  He had a kind eye and an inquisitive nature, but for intimidation by the other two.  We called him Ford.  He seemed to be a good fit here at AAE, so we held him back when the trailer came for the boys.