What If Tomorrow Never Came?
The following is from All About Equine Animal Rescue: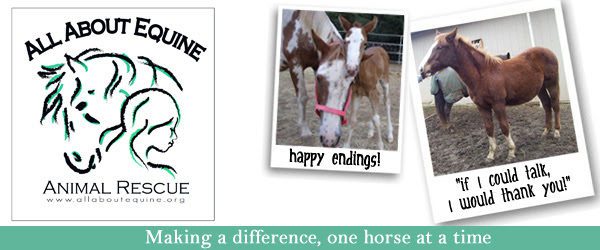 Let's Deck the Stalls with Boughs of Plenty for 2018
4 Days Left, Aziza, Nailah and Layla!
Today's story is about four Arabian horses that came to AAE in early 2015.  It was back in fall of 2014 that AAE got a call from Janis Jones about several horses left on a ranch after the passing of their owner.  It turns out, there were four beautiful bay mares and a gorgeous black stallion.  These were the last of the horses at Coffey Arabians. Janis Jones, the former Mrs. Michael Coffey, assisted AAE in this rescue and ended up adopting the black stallion (now a gelding). Per Dr. Jones, "The Coffeys were known as one of the finest breeders of Egyptian Arabians in the United States, and these mares are most probably of the 
Shiko Ibn Sheikh
 line, a line known for beauty and performance".
Mr. Coffey passed without a will or trust, and the horses were caught up in probate.  An administrator was appointed to oversee the estate, but there was no information about the horses.  No records of care or feeding practices, no veterinary history, no pedigrees, nothing.  No one knew who the horses were, how old they were, whether they had any health conditions or special needs.  However, it appeared they had lived on the ranch's 80 acres of lush green pastures without much care.
Their hooves were long, and it appeared one had been dealing with chronic laminitis/founder for some time.  Fortunately, the administrator was a compassionate animal person and sought veterinary and farrier care.  Unfortunately, there were probate issues that limited her ability to provide for the horses via estate funding, so personal funds were used.  Further, being from well known breeding stock, there was belief that the horses had substantial value to the estate.  Reality was that without any specific information about the horses, they had little value to the estate, and the cost of care would exceed the value of the horses.  Ultimately, the horses were released from the estate about six months or so after the death, and AAE was finally able to pick them up.