THE BABIES ARE HERE – DANCER HAS ARRIVED, COLD & HUNGRY!!!
The following is from Chilly Pepper – Miracle Mustang:
THIS BEAUTIFUL ORPHAN FOAL NEEDS YOUR HELP!
Meet "DANCER", a week old? maybe?? (Not even a glimmer of a tooth showing.) orphan Mustang.
He just came in frozen n hungry. His temperature is very low and Mama Mel is warming him up and getting him started on his milk replacer.
I am heading up tomorrow, but this is a definite wake up call. We still need to stock
IT IS past GO TIME. It's BABY SEASON!!! He will be staying with me at Chilly Pepper until he is ready for adoption at a later time.
Please help us save these babies. The prices of ALL of the milk and supplies have gone up substantially. These precious lives cannot be saved without your help!
Thank you for those who came through so we could save the 2 mares and her unborn baby.
Look at this beautiful baby. Will you help save him n others like him?
This is the link to our Chilly Pepper's Wild Horse & Orphan Foal Adoption Page,where you can see the progress and new lives of the horses YOU HAVE HELPED SAVED! (I can't believe I didn't do this years ago, but it is so fun to see the horses, babies and critters that are enjoying and thriving in their new lives.)
https://www.facebook.com/groups/364129998164107/
https://smile.amazon.com/ch/55-0882407 If you shop at Amazon, please go to this link.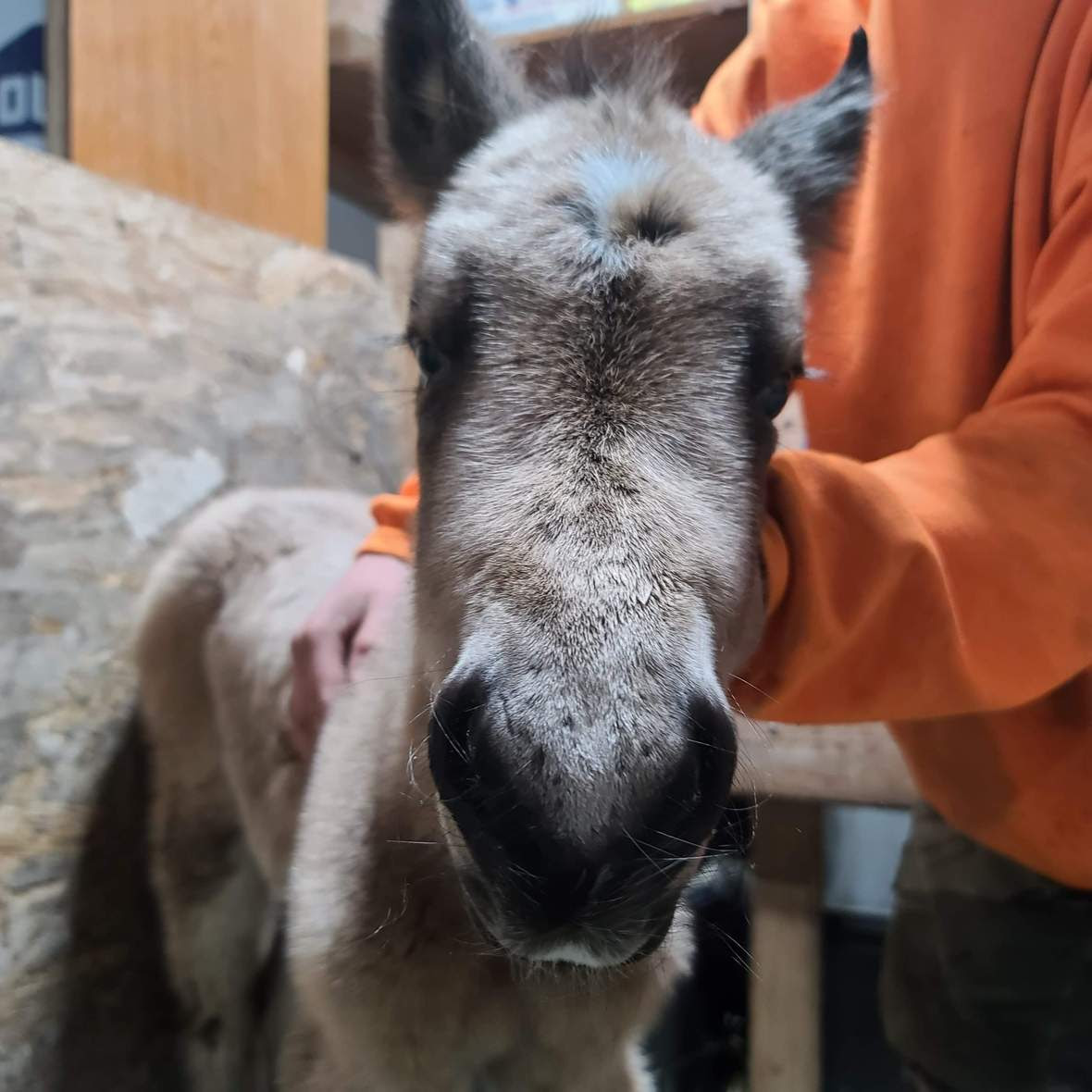 IF YOU WOULD LIKE TO KEEP HELPING US SAVE MORE LIVES, YOU CAN GO TO:
You can go to gofundme
You can go to Paypal
if you would like to help these horses.
->You can donate via check at: (PLEASE NOTE NEW PO BOX #)
Chilly Pepper – Miracle Mustang,
PO Box # 233
Golconda, NV 89414
You can also donate via credit card by calling Palomino at 530-339-1458.
NO MATTER HOW BIG OR HOW SMALL – WE SAVE THEM ALL!
SAVING GD'S CRITTERS – FOUR FEET AT A TIME
Chilly Pepper – Miracle Mustang, WIN Project – Rescue & Rehab
We are now part of the WIN Organization
WIN (WILD HORSES IN NEED) is a 501c3 IRS EIN 55-0882407_
If there are ever funds left over from the cost of the rescue itself, the monies are used to feed, vet, care for and provide shelter and proper fencing for the animals once they are saved.