All About Equine – A Year in Review – 2016
This is an update from All About Equine Rescue.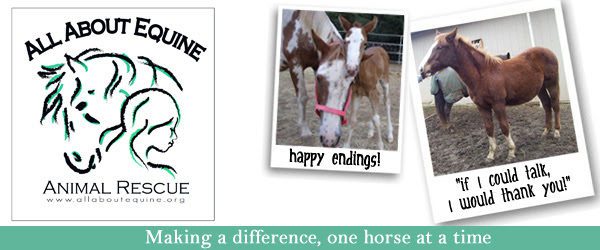 2016 has been an Incredible Year for All About Equine Animal Rescue, Inc. (AAE) and we have YOU to thank for it! Let's take some time to reflect on this past  year and to Thank you!
In 2016 AAE, was able to take in 29 horses with your support.  We also placed 29 horses with their forever homes!  That means in 2016 our intake to adoption ratio was 100%!  That's incredible!