John Henry: Rocking Mule
My good friend, Tennessee mule artist Bonnie Shields, recently introduced me to sculptor Dennis Page from the Rocking Horse Ranch in Riverton, Utah. Dennis is working on a hand-carved "rocking mule" that is modeled after Bonnie's ceramic sculpture of Kathleen Conklin's Champion Driving mule, John Henry. I am so impressed with Dennis's work that I decided to purchase the wood-sculpted rocker. What an amazing addition it will be to the Loveland Longears Museum and Sculpture Park here at Lucky Three Ranch!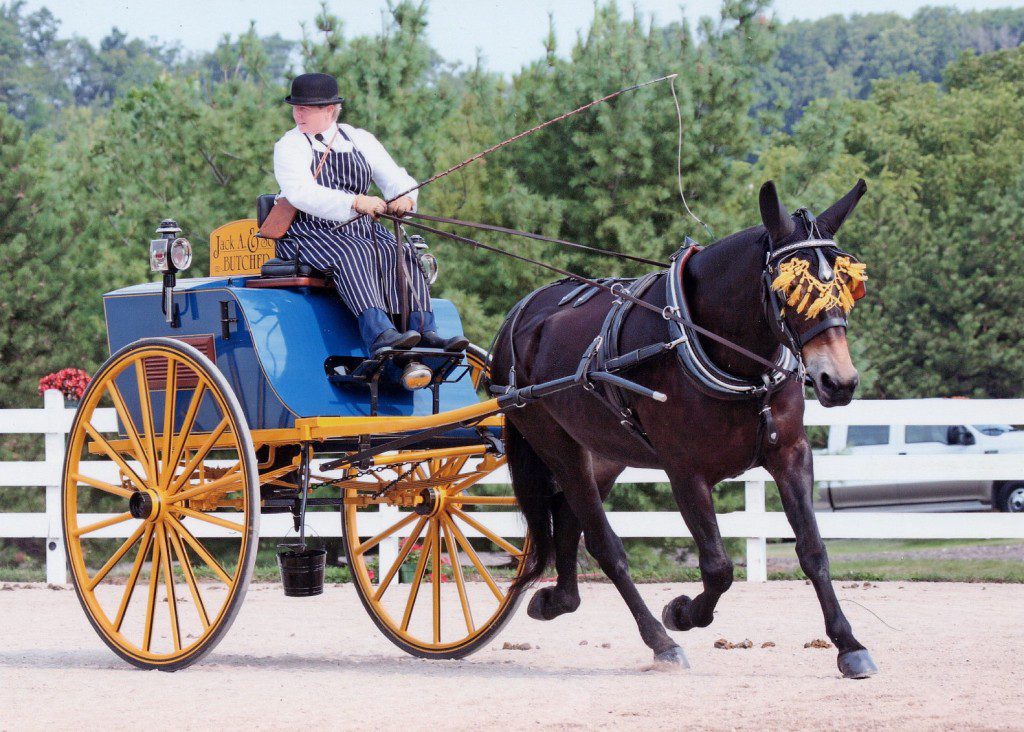 Kathleen Conklin sent me some really nice pictures, his Championship cooler with his name on it, his driving harness and John Henry's championship ribbons from the finest pleasure driving in the United States – Walnut Hill Farm Driving Competition in Pittsford, New York. These will be on display here at our Loveland Longears Museum and Sculpture Park at Lucky Three Ranch. John Henry (1991-2011) and Kathleen Conklin competed at Walnut Hill for seven years in the Commercial carriage Division. They last showed there in 2010. John Henry died about three weeks before Walnut Hill. In the seven years they were there, John Henry was the only mule on the grounds and he had his own fan club of spectators who came to see him every year. He was Champion or Reserve Champion of the commercial Division six times showing under rated commercial driving judges from England! John Henry and Kathleen had a wonderful time together showing everyone just how great a mule can be…and he was TRULY A GREAT MULE!