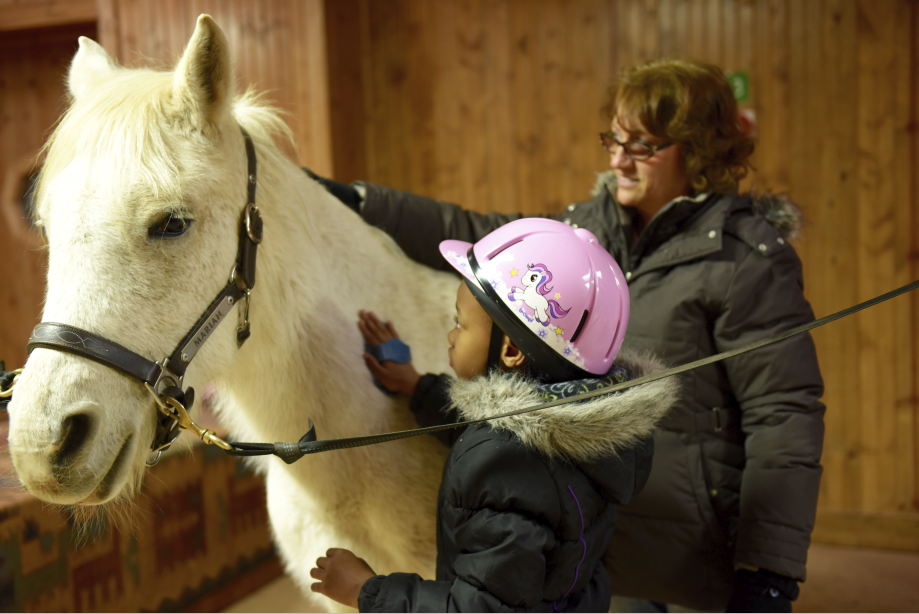 Internships in the Equine Industry
Finding the perfect internship can be one of the most difficult choices a student will make. Many are looking for a program that offers a wide variety of experiences, that provides the opportunity to make valuable connections, and that can be a unique addition to a resume. Hearts & Horses is able to offer an internship that covers each of these aspects for students from various backgrounds.
Currently, Hearts & Horses has three full-time interns working towards a career in either social work or occupational therapy. Their tasks range from working with students in classes to assisting staff members with various administrative projects.
Although Hearts & Horses' main mission is to influence the lives of people with disabilities in a positive way, each intern has found something special from their time on-site that is helping them reach their future goals. Ashley Phang, a senior at Colorado State University, has benefited from gaining hands-on experience within the field of equine assisted therapy helping her work towards a career in animal-assisted therapy. Anita Reynoso, a senior at Metropolitan State University, has been able to witness the benefits a horse can offer students, providing her with insight into the human-equine bond. Ashley Sippel, a senior at Wichita State University, is able to observe and assist riders with a wide range of disabilities, helping her narrow down what population she would like to work with.
Ashley Phang specifically found it encouraging that she was able to work here as an intern with little equestrian knowledge. It is easy to assume that one must have an extensive equine knowledge to work around these animals daily; however, Ashley found the opposite to be true. "My experience here has been a lot of just building my knowledge from the ground up. I have experienced great support and patience from all those around me. Everybody is always willing to pause, explain things, and assure me that I'm doing alright," Ashley said.
Hearts & Horses provides students with an exceptional internship due to their wide variety of opportunities and supportive staff. Students can specialize their experience by taking part in activities such as assisting with the business/administrative aspect, learning the ins and outs of a non-profit, observing various therapeutic classes, or gaining experience managing equines (just to name a few). Many might overlook Hearts & Horses as a traditional internship experience; however, the amount of knowledge one can gain from spending time here is unlimited.
Ashley Sippel
Wichita State University
Wichita, KS